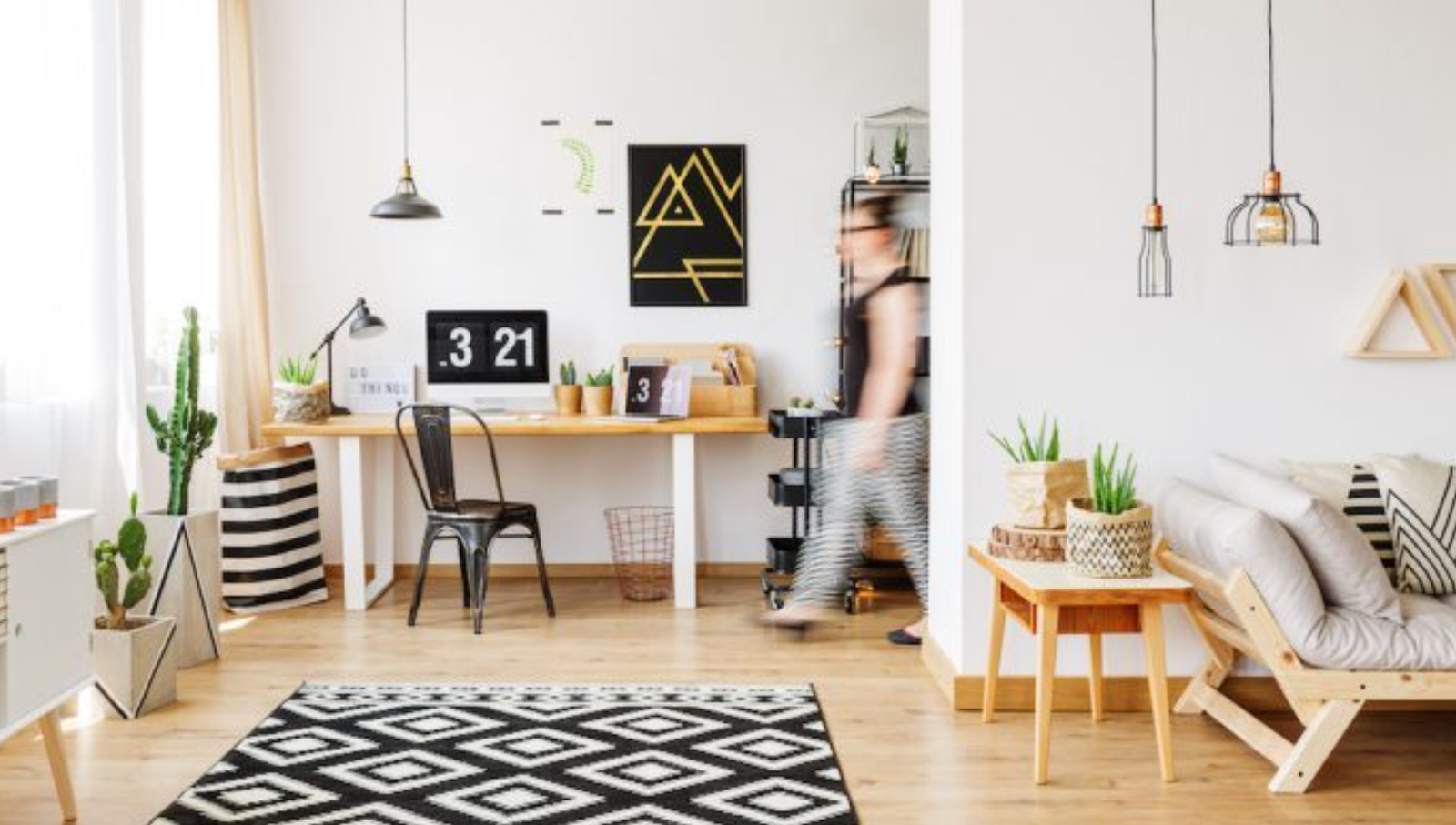 With the rise of remote professions and the ensuing popularity of the "live work space," homebuyers have a new set of expectations - and challenges - when shopping the market. The home has to be convenient, connected, and have a "cool" factor to impress and inspire. A live work space has to be large enough to accommodate this dual purpose, and organized enough that you can pivot from on-duty to off-the-clock with ease. In order to meet these new requirements, the purchasing process requires a new approach. 
Here are three things to consider, to get those gears turning and master the live work lifestyle like a boss:
Location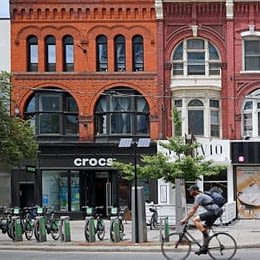 If you think you dodged the "location" bullet by choosing a remote-work career, you're wrong. When it comes to buying property - any property - location matters. 
At the very least, you'll want to consider your live/work space in terms of affordability and resale value. What can you afford to buy now? And when it comes time to sell, will this area and housing type be in demand? Beyond this, think about location in terms of convenience. Do you plan to host clients, and if so, is the address central enough to accommodate easy access? Choosing a trendy urban hot-spot certainly has its benefits, including community cache, highway and public transit access, nearby restaurants and other professional services that may come in handy for your business. These factors will all impact the "living" and "working" part of your live work space.
Home style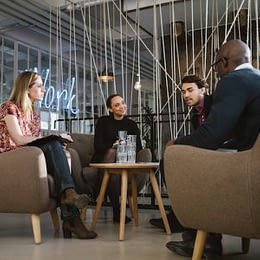 A condo or loft is a popular choice for young entrepreneurs or those in creative fields looking for a live/work space, often chosen for their great locations and unique aesthetic. An extra bedroom or "plus den" floor plan can easily accommodate a desk, computer and some filing cabinets. Short of that, a quiet corner of the living area may also suffice, depending on who else lives in the home and their routine. 
Another benefit of using your condo as a live/work space is that many buildings have inviting lobbies, and offer meeting rooms or boardrooms that can be reserved for residents' use. Of course, if your work has storage requirements, is noisy or involves the use of tools or equipment, a house with a garage or a basement could be better suited to meet your needs.


Ask yourself these questions as part of your initial home vetting process:
- Will clients have access to a bathroom and car parking?
- Where will you host meetings?
- Can you post signage, and is this permitted?
- Are there any restrictions of use in place by the condo board?
- Will you be distracted during working hours?
- How easy (or difficult) will it be to unplug at quitting time?
Lifestyle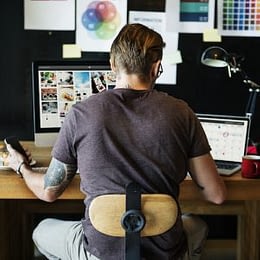 Working from home has some great benefits, including flexibility and autonomy; cost-savings (no need to rent a separate office space!) and tax benefits; and no time spent (rather, wasted) sitting in rush-hour traffic. Should your career or family situation change in the future, you can easily convert your live/work home to a more-traditional layout.
Here are some tips to ensure your live work space is a success:
- Set up your work space separately from your living space – particularly if you have a family with kids and other distractions.
- Treat your live work space as a true office during working hours. Keep it neat, organized and stocked with the necessary supplies.
- Dress appropriately. While it can be tempting to stay PJ'd, getting showered and dressed every morning can actually impact your productivity.
- Eliminate distractions like television, private email and phone calls, social media, personal errands, and anything else you wouldn't do in a conventional office.
- Stay on schedule. Log on at a set time, take a lunch break, and shut 'er down at eh end of the work day. Resist the urge to combine your personal and professional life.
Source: REMAX.ca
Please let me know if you have questions on this blog or if there is another way in which I can help during these challenging times.