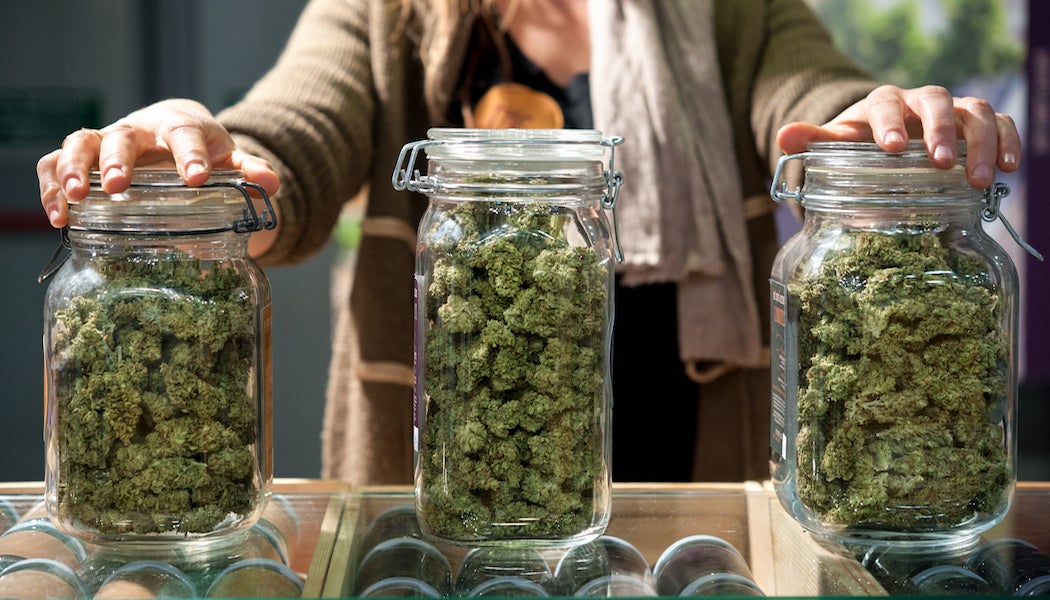 Canada's largest cannabis producers are being credited with micro-booms in some local economies, and the trickle-down effects are visible in nearby housing sales and price increases. This trend is more pronounced in Eastern Canada, where there's a greater number of large-scale cannabis producers.
Smiths Falls, Ontario is a market transformed by Canopy Growth, the largest cannabis producer in the world, employing 1,300 people and boasting a market value of more than $11 billion. The surrounding Rideau-St. Lawrence region is experiencing a housing shortage due to the spike in demand. Home sales in the area rose by 27.1 per cent year-over-year, and average prices are up by 10.5 per cent.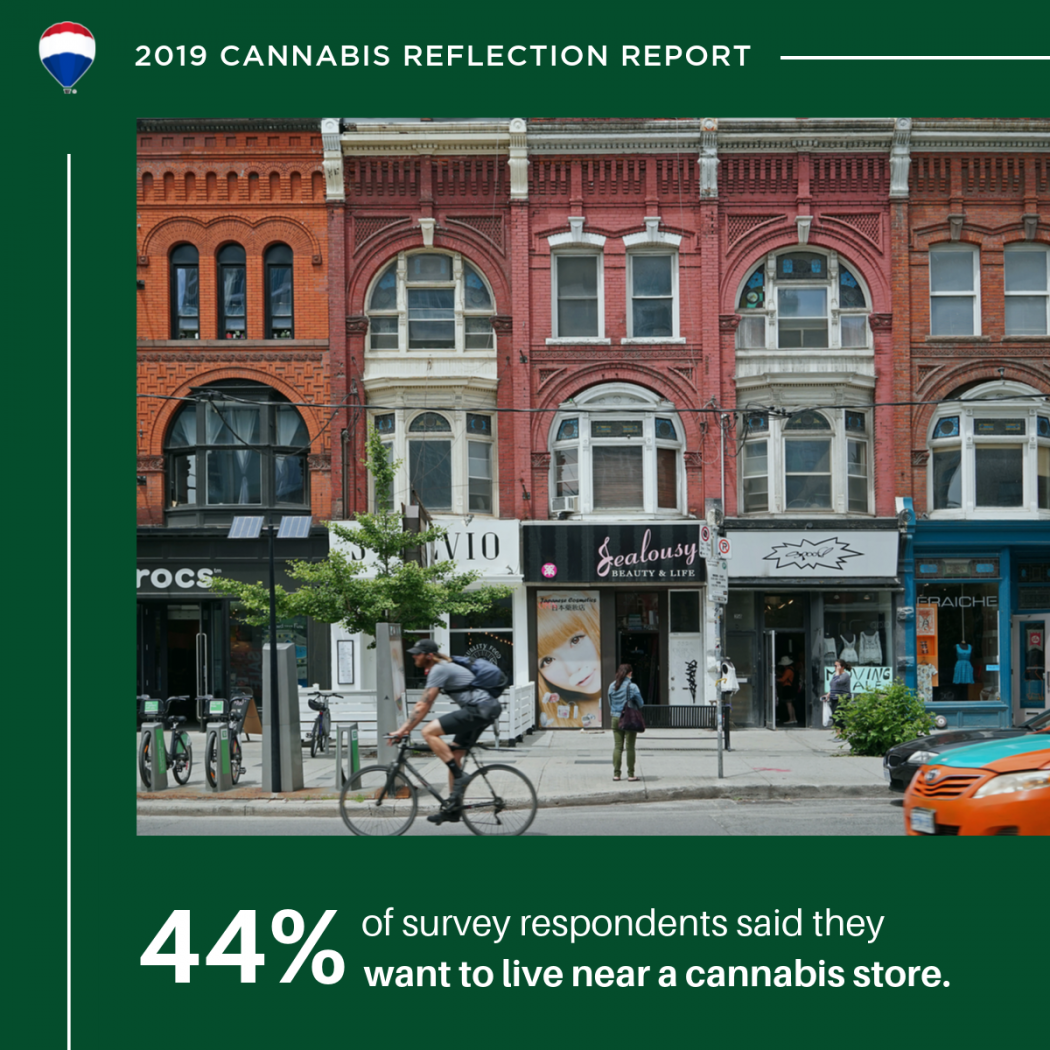 It is expected that similar growth related to marijuana legalization will impact other regions as well. Some markets to watch include Windsor-Essex, where Aphria has set up shop in nearby Leamington, Ontario with 1,000 employees. The area saw September 2019 home sales increase 7.82 per cent year-over-year and average prices rose 9.10 per cent.
In Atlantic Canada, the area surrounding Wentworth, Nova Scotia will be of interest, with Breathing Green Solutions in operation. September 2019 home sales in the area increased exponentially year over year, new and active listings are down, and months of inventory dropped from 45 in 2018 to nine in 2019, as reported by the Nova Scotia Association of Realtors. Similarly, Atholville, New Brunswick is also experiencing an economic renaissance thanks to Zenabis Global Inc., employing more than 420 people from the town and neighbouring communities.
As the legal cannabis industry continues to give these regions an economic boost, local housing markets are expected to follow.
While Eastern Canada is the hot spot for cannabis producers and some large-scale producers present in Western Canada, the west is seeing a much heavier influx of cannabis retailers. The trend is being led by Alberta, where the provincial government has allowed private industry to lead the way. While cannabis storefronts were met with resistance in some markets across Canada, the expected backlash didn't transpire or manifest itself with negative impacts on residential real estate.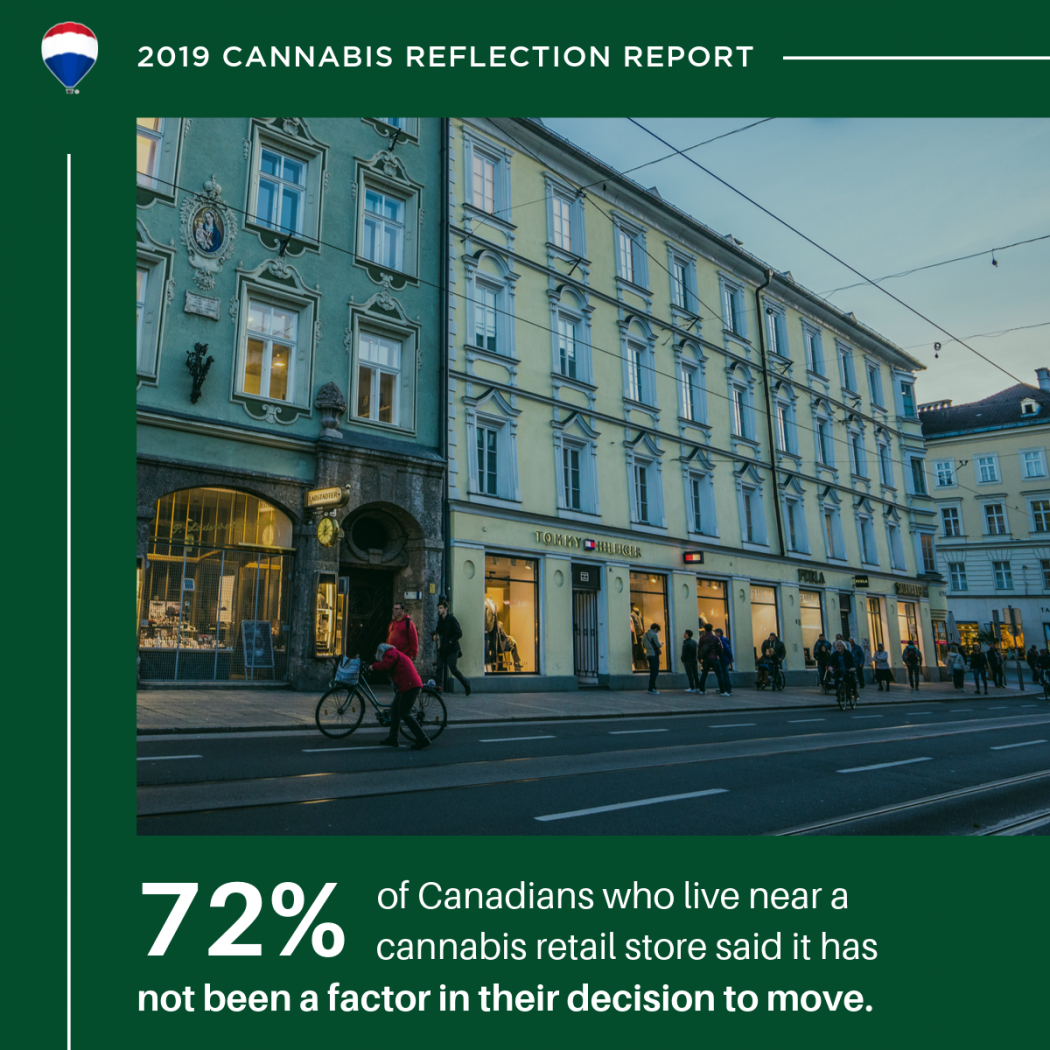 Calgary alone has more than 50 retail locations and Greater Vancouver has 23, compared to Toronto's six storefronts. None of these markets have seen a meaningful impact on real estate activity or values. This is despite the results of a RE/MAX consumer survey, which found that 65 per cent of Canadians would not like to live near cannabis retail stores.
However, a 2019 poll of RE/MAX brokers reveals that two in 10 Canadians (21 per cent) already live in proximity to legal cannabis retail, and the vast majority of them (72 per cent) say living near one is not a factor in their decision to move.
Greater Vancouver Area, BC
The Greater Vancouver Area currently has 11 cannabis retail locations, which have opened over the course of the past year since marijuana legalization took effect. 
Most of these retail outlets are located in commercial areas, not in close proximity to residential neighbourhoods. Because of this strategic geographic placement, attitudes toward cannabis have not changed negatively and many existing homeowners are not bothered by cannabis retail stores in their neighbourhood.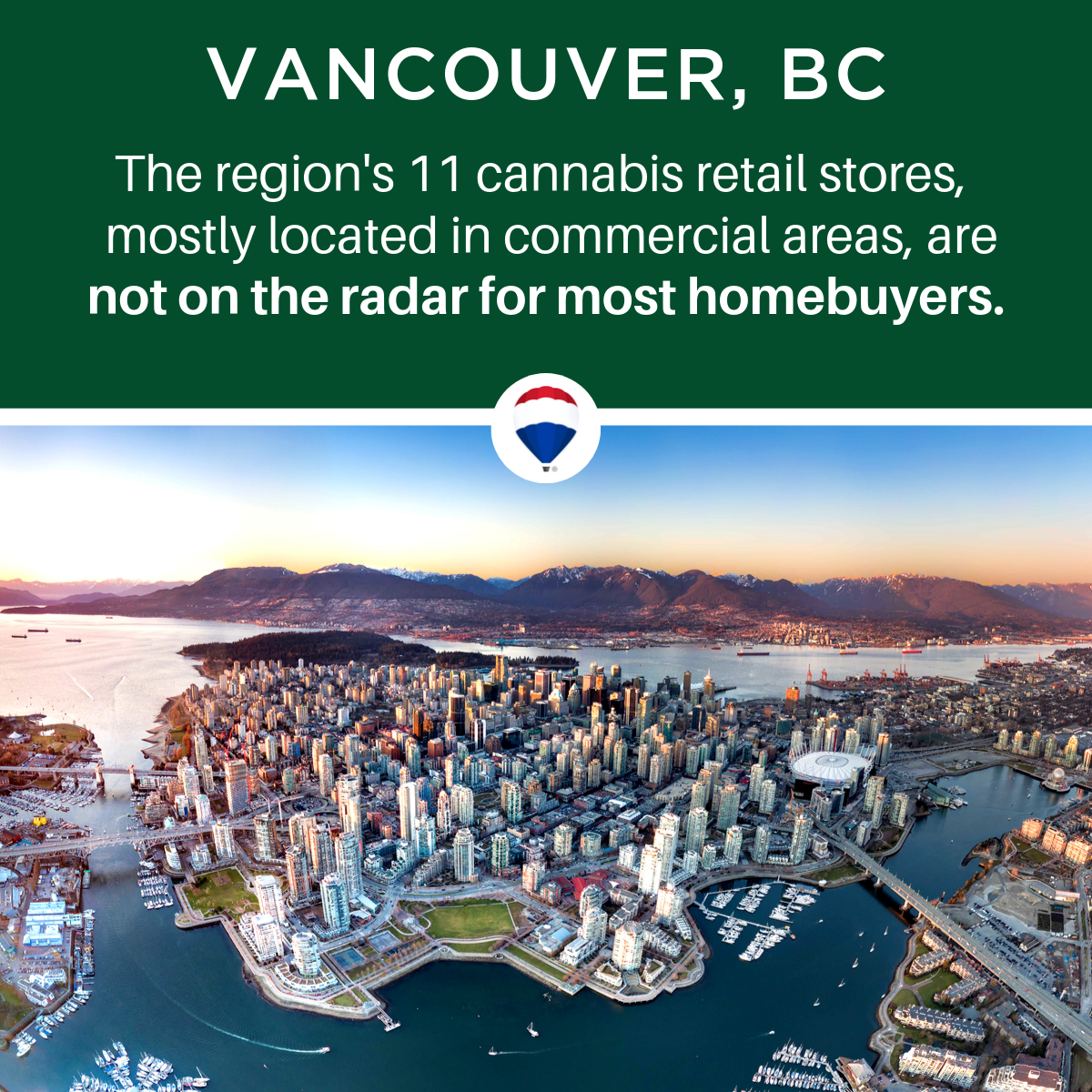 When it comes to homebuyers considering a move to a new neighbourhood, cannabis retail stores are not yet on their radar, since retail stores aren't in the vicinity of residential neighbourhoods.
Key Findings from the 2019 RE/MAX Cannabis Survey
Two in 10 (21 per cent) of Canadians live near a cannabis retail store.

Among those already living near a cannabis store:
- Most Canadians (72 per cent) believe that living near one is not a factor in deciding to move
- Almost a third (31 per cent) say that having a retail cannabis store in the neighbourhood would deter them from purchasing a home
- 25 per cent would move if a cannabis store opened up in their neighbourhood
- 44 per cent say they would like to live near a cannabis store

Whether you are looking to buy, sell or learn more about the market changes, call / text me on (604) 781-5692 or send an email to tim@timwray.ca to get the answers you need.
My business grows by building trust and strong client-focused relationships. I would welcome the opportunity to help you achieve your real estate goals.
Source: https://blog.remax.ca/how-marijuana-legalization-impacts-canadas-housing/