Located in the Lower Mainland of British Columbia, Vancouver is the most populous city in the province with more than 600,000 people. Vancouver is a coastal seaport city with some of the warmest year-round temperatures in Canada. It boasts a beautiful landscape of sea and mountains and is a popular place for outdoor and urban enthusiasts.

We know that Canadian's truly celebrate the liveabililty factors of their neighbourhood – the qualities that give homeowners the true satisfaction of their home within the context of a neighbourhood. In fact a Leger survey conducted by RE/MAX revealed that 89% of Canadians recommend their neighbourhoods to others. Unlike your home, neighbourhoods cannot be changed, so it is important to assess what qualities are important to you before you purchase. Luckily, when it comes to Vancouver, there is a lot of celebrate in terms of liveability.

A survey of RE/MAX Brokers revealed that the best places to live in Vancouver are Main, West End and Kerrisdale rank as the top three neighbourhoods in Vancouver for access to green spaces and parks, walkability, retail and restaurants and the ease of getting around/public transit.

In the same Leger survey, six-in-10 Canadians put easy access to shopping, dining and green spaces at the top of their liveability criteria. Proximity to public transit (36 per cent), work (30 per cent) and to preferred schools (18 per cent), as well as cultural and community centres (18 per cent) fall out of the top five neighbourhood wants and expectations. So how does Vancouver stack up?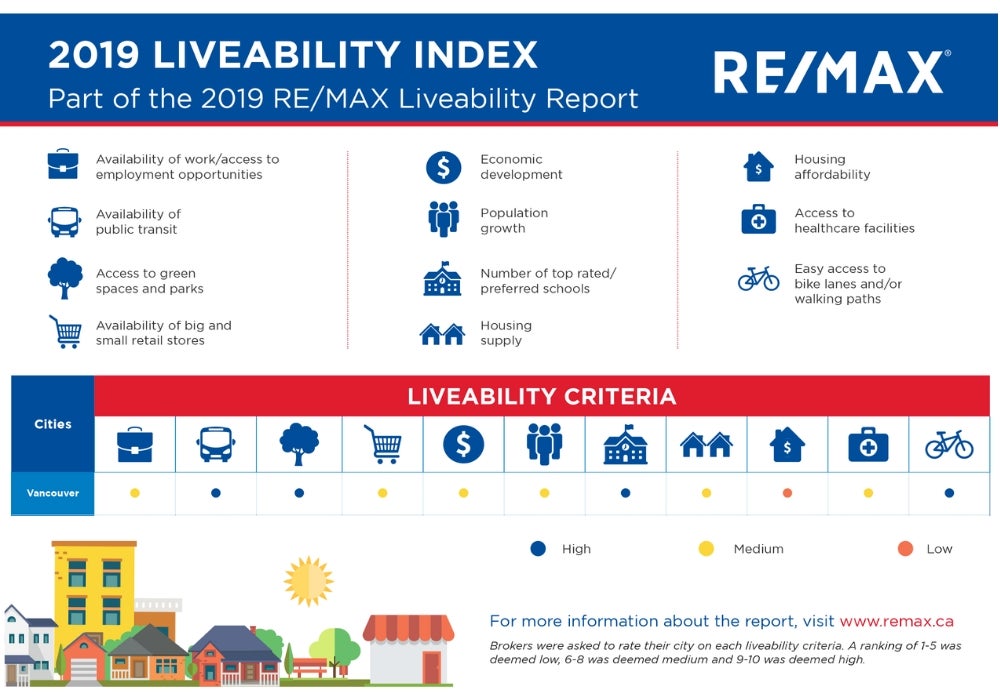 If you are searching for the best place to live in Vancouver, Main ranks as the top hidden gem neighbourhood, while Mount Pleasant, Downtown – Vancouver West and Renfrew-Collingwood rank as the top three neighbourhoods for affordability and good supply of housing inventory.

Let's talk! Which neighbourhood is perfect for you? Contact me via email, text or phone.
My business grows by building strong client-focused relationships. I would welcome the opportunity to answer any questions about the real estate market that you may have.
If you would like to find out how much your home is worth in today's market, to discuss listing your home or buying a new home, please contact me on (604) 781-5692 or via email - tim@timwray.ca