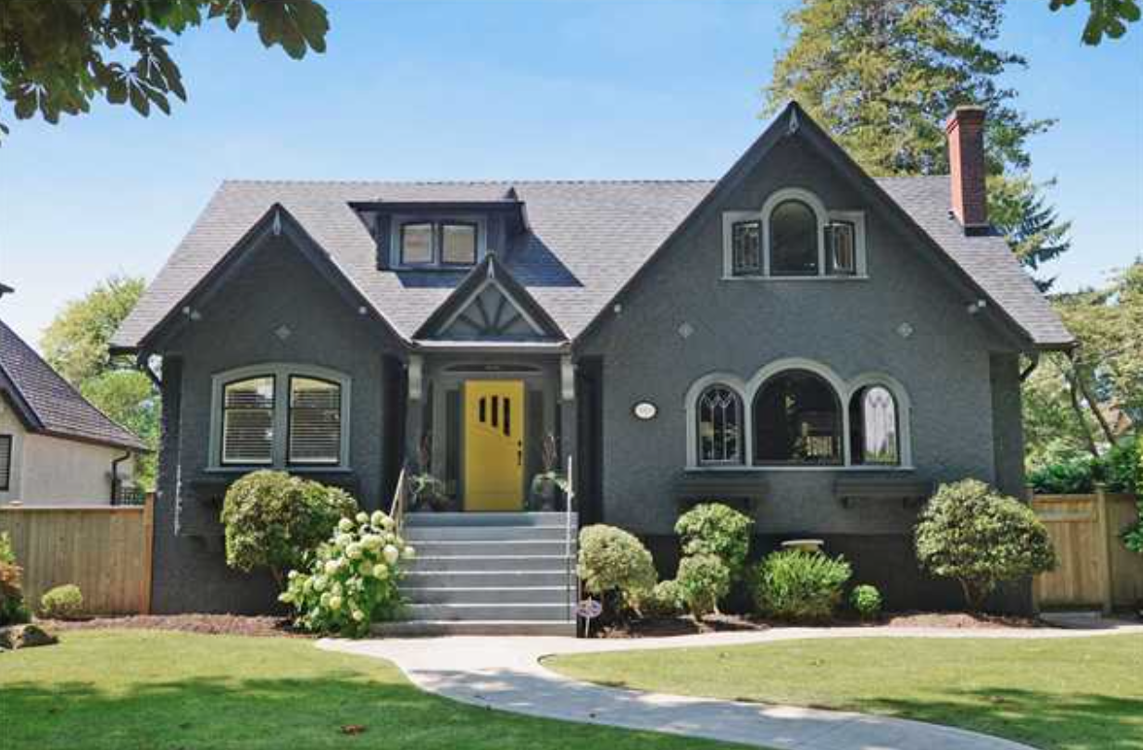 The pre-1940s Tudor, Arts and Crafts, Colonial and Beaux Arts inspired homes on Shaughnessy's leafy drives are now protected from demolition.
This is Vancouver's first-ever heritage conservation area. It extends from West 16th to King Edward (West 25th) and Arbutus Street to Oak Street.
In 1907, the CPR sent the grandfather of J. Ross Ker, a former Real Estate Board of Greater Vancouver president and honorary life member, to develop the new upscale Shaughnessy neighbourhood. The neighbourhood came to include 595 properties, of which 315 were built before 1940 and 80 are now so important to Vancouver's history, they're listed on the 
Vancouver Heritage Register
.
In June 2014, in response to a steadily increasing number of demolition permit requests, Vancouver placed a temporary moratorium on the demolition of pre-1940s homes in the neighbourhood.  
To help determine how to best conserve property in the neighbourhood, the city held open houses as well as three 
public hearings
 during the summer. 
The focus was on whether or not to make the temporary moratorium permanent.
The city received:
316 letters, form letters and emails supporting a heritage conservation area plan banning demolitions; and
372 letters, form letters and emails opposing a ban on demolitions.
The new plan
Repairing and restoring heritage homes can cost a significant amount.
To offset the costs of maintenance, under the new rules, the City will now allow owners to turn their property into multi-unit buildings with secondary suites, or depending on the lot size, to add coach houses and infill buildings.
What about property values?
A 
study of 3,000 properties in 24 Canadian communities
 — the largest study of its kind ever undertaken in North America — found that heritage designation could not be shown to have a negative impact.Instead, the study found there is:
a distinct and generally robust market for designated heritage properties;
the rate of sales among designated properties is as good or better than the ambient market trends; and
the values of heritage properties tend to be resistant to downturns in the general market.
Where else are there heritage conservation districts?
There are numerous heritage conservation areas outside of the City of Vancouver in British Columbia. This is a new tool for Vancouver.
Property tax relief for renovation of heritage homes?
The 
Heritage Property Tax Exemption
 tool has only been used in the Downtown Eastside as part of the special heritage building rehabilitation program. The city plans to examine its use for other areas as part of the Heritage Action Plan update.
Pre-1940s without heritage value
Under the new bylaw, if a property owner can prove their home doesn't have heritage value, there's a process which ends up before council which make the decision as to whether the home can be demolished, according to Jane Pickering, Vancouver's acting general manager of planning and development.
Other Vancouver neighbourhoods
Vancouver city council is looking at extending the bylaw to other neighbourhoods.
My business grows by building strong client focused relationships. I would welcome the opportunity to answer any questions about the real estate market that you may have.
If you would like to find out how much your home is worth in today's market, to discuss listing your home or buying a new home, please contact me on (604) 781-5692 or via email - tim@timwray.ca