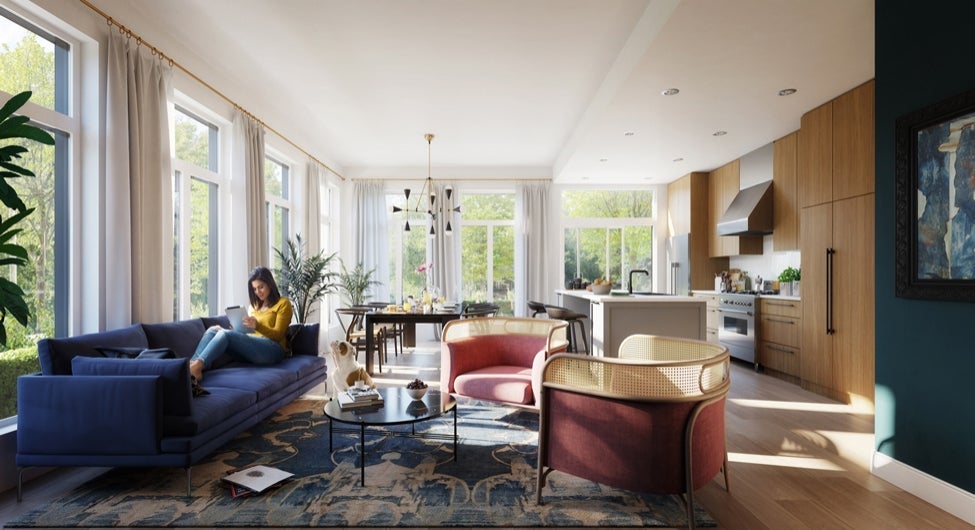 EIGHT SECONDS... That's all it takes for most buyers to form a first opinion of your house. It's not long, so you need to make it count. Ideally, your home will impress and motivate a buyer to swiftly make an offer before it's gone from the market.


I am dedicated to selling your property at the best price possible in the shortest amount of time. 
The following simple exterior and interior design ideas and home-improvement suggestions can maximize your home's attractiveness and create a captivating first impression.

"DRESSED" FOR SUCCESS FROM THE OUTSIDE IN
There's no denying the importance of curb appeal. How your home looks from the street will shape a buyer's overall expectations. In fact, some prospects may not even make it inside your front door if they are turned off by the exterior. Use the following checklist to ensure that the outside of your home is attractive enough to encourage a walk-through:
- Tidy Up - Rake leaves, sweep walkways and clear the front steps;
Colour Splash - Brighten your landscape with seasonal flowers, weed garden beds and remove dead shrubbery or trees;
- Fresh Cut - Mow your lawn and edge the sidewalks for a manicured look;
- Remove Clutter - Neatly stow garbage cans, gardening supplies and all unnecessary items out of sight in the garage or shed;
- Face Lift - A fresh coat of paint on the front door, new doormats and clean windows will freshen up the house and make it seem newer;
- Functionality - Fix or replace broken doorbells, outdoor lighting, wobbly handrails and loose paving stones;
Consider the Rear View - Buyers will want to see your backyard. The same rules apply: keep it tidy, colourful, well-maintained, de-cluttered, and functional. Stow excess furniture and all children's toys.

AN INSIDE LOOK
As buyers step inside, you want them to feel as if they're making a grand entrance. Even if you do not have a sizable foyer, you can improve the entryway of your home by removing clutter and making a clear path to the best room of the house using a floor runner or eye-catching art and accessories. Remember, you have eight seconds: show the best room first, so buyers are enchanted enough to see the remainder of the home.

Improve the perception of spaciousness by removing knickknacks and oversized furniture. Less is often more. Also, be sure each room has an obvious traffic flow to help buyers move through easily. As you prepare to show your home, consult this checklist for simple yet effective home staging suggestions:
- Clean Up - Cleaning every room from top to bottom is an absolute must, including closets and cabinets. Don't forget to mop hardwood floors to make them shine;
- De-clutter and De-personalize - Buyers want to imagine  themselves living in your space. Help them by removing personal items, pictures and knickknacks from walls and tables;
- Open Windows - Unless it's cold or noisy outside, open the windows to let in some fresh air, especially if your home has pets;
- Make It Cozy - Check the thermostat to make sure potential buyers are comfortable enough to linger. Show off fireplaces by lighting them;
- Awaken Other Senses - Bake some cookies, light a scented candle or play soft music in the background. These subtle sensory stimuli can enhance the pleasant impression of your home;
- Lighten Up - Make your home feel bright and alive - pull open window coverings and turn on all the lights, even the ones over appliances and in closets.

MAKE YOURSELF SCARCE
Prospective buyers need to feel free to explore and tend to prefer it when the current homeowner is not present. That's why it is in your best interest to leave home showings in the capable hands of me, your Sales Professional.
PERCEPTION IS REALITY
Staged homes are perceived to be comfortable, attractive, and well-cared for, which is why home staging is a valuable exercise when you want your home to stand out in a buyer's mind. A few quick fixes and some attention to detail can go a long way toward impressing a broad scope of prospects,
I will gladly answer your questions about effective home staging as well as the rest of the home selling process.
My business grows by building strong client-focused relationships. I would welcome the opportunity to answer any questions about the real estate market that you may have.
If you would like to find out how much your home is worth in today's market, to discuss listing your home or buying a new home, please contact me on (604) 781-5692 or via email - tim@timwray.ca