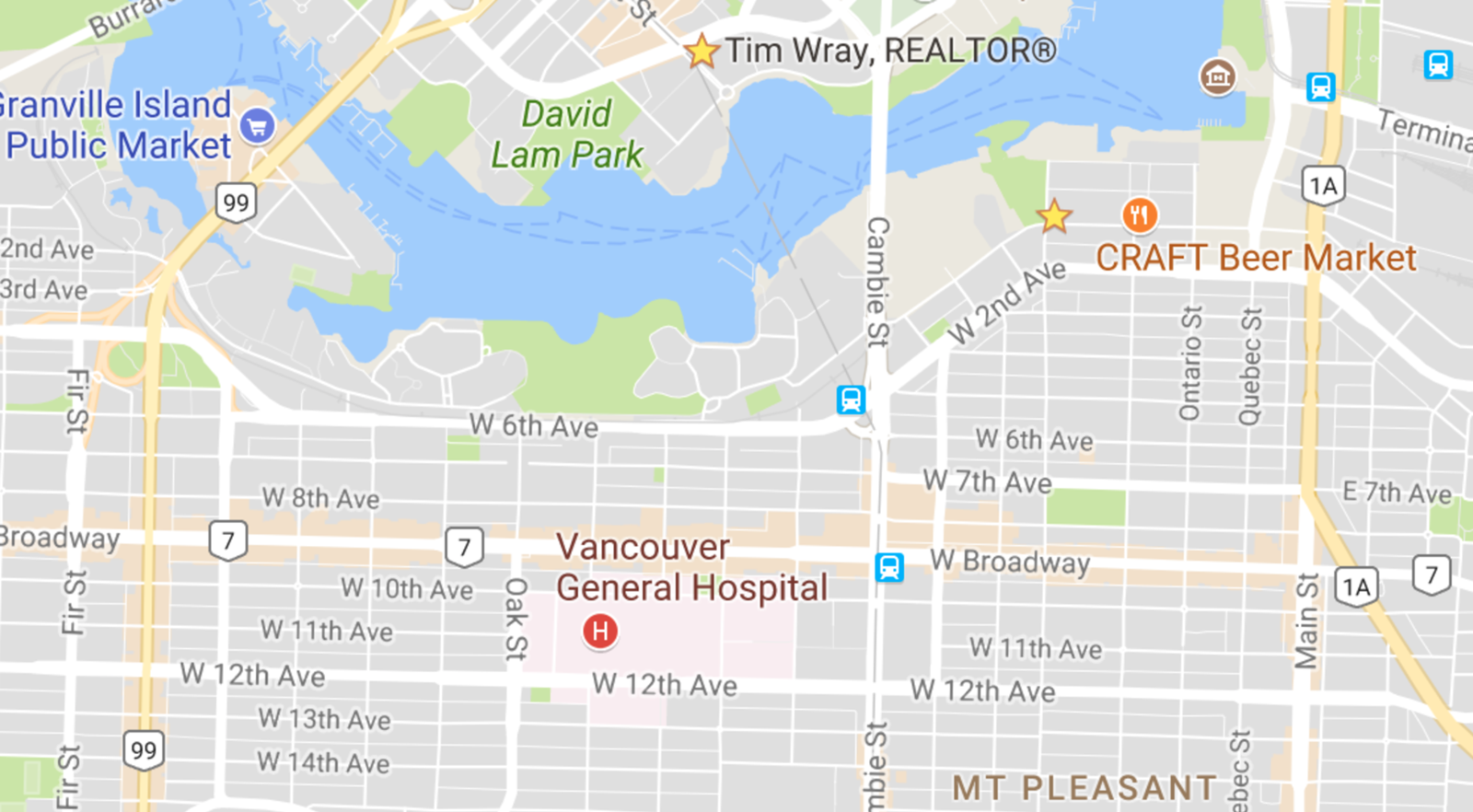 False Creek is a short inlet in the heart of Vancouver. It separates downtown from the rest of the city.
It was named by George Henry Richards during his Hydrographic survey of 1856-63. Science World is located at its eastern end and the Burrard Street Bridge crosses its western end. False Creek is also spanned by the Granville Street and Cambie bridges. The Canada Line tunnel crosses underneath False Creek just west of the Cambie Bridge.
It is one of the four major bodies of water bordering Vancouver along with English Bay, Burrard Inlet and the Fraser River.
Southeast False Creek (SEFC) is the designation given to the neighbourhood bordered by Cambie, Main, West 2nd Avenue, and False Creek. The 2010 Olympic Village, for athlete housing and logistics of the Winter Olympics, is found in Southeast False Creek. The City of Vancouver has plans to see this neighbourhood developed into a residential area with housing and services for 11,000-13,000 people.
False Creek is a very popular boating area for many different activities including dragon boating, canoeing, kayaking, public ferries, charter ships, and visiting pleasure boats. It has 10 marinas with berths for 1500 watercraft and several paddling clubs or boat rental facilities. Since 1986, the creek has been the venue for the Canadian International Dragon Boat Festival and other paddling events.
Aquabus and False Creek Ferries are two ferry companies that operate daily scheduled service to and from points along False Creek. English Bay Launch provides daily scheduled service from Granville Island on False Creek to Bowen Island.
Contact Tim to discuss which building is right for you.