Congratulations! You are ready to buy your next home...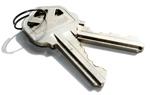 Buying a home is one of the single largest purchases an individual or family will ever make and I am here to ensure that the process is as smooth and pleasant as possible.
To get the ball rolling, all you need to do is fill out the form below or simply get in touch with me and I will help you find you dream home, loft
                                                                or any style of dwelling you are interested in.
Buyer Testimonial
You can see that Tim really cares for his clients and only wants the best for them. Even after the closing, Tim stayed in touch with us to ensure we were happy with our new home, still offering to help in any way, and enjoying Vancouver. We are so happy that we met Tim and now consider him a good friend and neighbour. Thanks Tim! -Greg W.
Quick Contact
Tim Wray
Prompton Real Estate Services
201 - 179 Davie Street
Vancouver
BC
V6Z 2Y1
Mobile:
604.781.5692
Fax:
604.899.2338
Email:
tim@timwray.ca