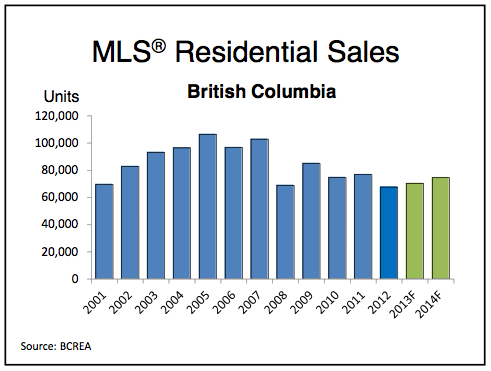 Housing Market Picking Up Steam
The British Columbia Real Estate Association (BCREA) released its 2013 Third Quarter Housing Forecast Update today.

BC Multiple Listing Service® (MLS®) residential sales are forecast to increase 3.9 per cent to 70,300 units this year, before increasing a further 6.1 per cent to 74,600 units in 2014. The five-year average is 74,600 unit sales, while the ten-year average is 
86,800 unit sales. 
A record 106,300 MLS® residential sales were recorded in 2005.
"After a marked pull back of consumer demand in 2012, the housing market is now transitioning to more elevated home buying activity," said Cameron Muir, BCREA Chief Economist. "However, the effect of sluggish employment growth this year is expected to spill over into 2014, limiting housing demand to a 6 per cent increase, with total home sales matching the 5 year average."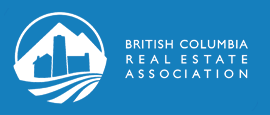 "The average MLS® residential price in the province has been revised from remaining unchanged to increasing 3.3 per cent to $531,700 this year. A stronger than expected decline in the inventory of homes for sale has created balanced market conditions in the Lower Mainland, causing home prices to align more closely with overall consumer price inflation," added Muir. The average MLS® residential price in BC is forecast to increase 2.2 per cent to 543,400 in 2014.
For the complete news release, including detailed statistics, 
click here
.
My business grows by building strong client focused relationships. I would welcome the opportunity to answer any questions about the real estate market that you may have.
If you would like to find out how much your home is worth in today's market, to discuss listing your home or buying a new home, please contact me on (604) 781-5692 or via email - tim@timwray.ca