We have created a handy new feature that allows our visitors to subscribe to any MLS® search page on this website. You automatically receive a daily email when new listings come on the market specifically matching what you are looking for.
Simply fill in a simple form without having to become a member and sign up for an account.

Then, once a day, you will receive an email like this: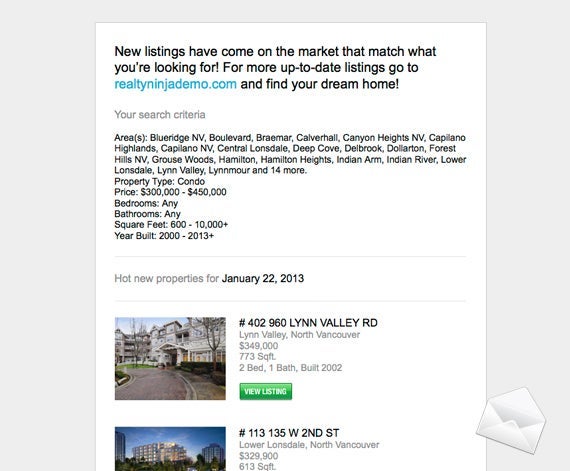 We hope you enjoy this new feature and that it helps in your new home search.
As a Vancouver real estate consultant, my business grows by building strong client focussed relationships. I would welcome the opportunity to answer any questions about the real estate market.
If you would like to find out how much your home is worth in today's market, to discuss listing your home or buying a new home, please contact me on (604) 781-5692 or via email - tim@timwray.ca